Our Allies
We welcome  allies to the  New Progressive Alliance. Allies support all or part of the Unified Platform.  It is to our mutual advantage to be working together. Click an organization to learn more about it. To become an ally just email us and we can talk.

The 3% Project mobilizes 1,000,000 Canadian youth - that's 3% of Canada - through 5 national tours across 600 schools. It provides youth-friendly and holistic education on climate change and empowers them to take action on solving climate change in their local communities today. As a result, we achieve more consensuses across Canada that climate change is happening, mainly caused by human activities.
%
350 is building a global climate movement through climate-focused campaigns, projects and actions led from the bottom-up by people in 188 countries.  "If humanity wishes to preserve a planet similar to that on which civilization developed and to which life on Earth is adapted, paleoclimate evidence and ongoing climate change suggest that CO2 will need to be reduced from [current levels] to at most 350 ppm."
Dr. James Hansen  
supports a carbon tax in Washington state as an efficient and equitable way to fight climate change.
The AAAS seeks to "advance science, engineering, and innovation throughout the world for the benefit of all people." To fulfill this mission, the AAAS Board has set the following broad goals:
Enhance communication among scientists, engineers, and the public;
Promote and defend the integrity of science and its use;
Strengthen support for the science and technology enterprise;
Provide a voice for science on societal issues;
Promote the responsible use of science in public policy;
Strengthen and diversify the science and technology workforce;
Foster education in science and technology for everyone;
Increase public engagement with science and technology; and
Advance international cooperation in science.
Amnesty International is a global movement of more than 10 million people campaigning for a world where human rights are enjoyed by all.  "Only when the last prisoner of conscience has been freed, when the last torture chamber has been closed, when the United Nations Universal Declaration of Human Rights is a reality for the world's people, will our work be done."       
Peter Benenson, Amnesty International founder
BankTrack's mission is to stop banks from financing harmful business activities; to promote a banking sector that respects human rights and contributes to just societies and a healthy planet; and to support fellow civil society organizations in their engagement with banks.
The Boycott, Divestment, Sanctions (BDS) movement works to end international support for Israel's oppression of Palestinians and pressure Israel to comply with international law.

Climate change is the most critical issue of our times and the greatest threat to our civilization. If left unchecked, humanity will face runaway climate change with unprecedented or unimaginable catastrophic consequences. Below2°C is premised on the overwhelming consensus that we must not exceed two degrees Celsius of global warming. Our vision is a fossil-free Canada during our grandchildren's lifetime.

Best Democracy fights for election reform.
Beyond Extreme Energy  has specific recommendations for the Federal Energy Regulatory Commission (FERC) to further their goal of no new permits for fossil fuel infrastructure and promoting renewable energy NOW.
The Black Agenda Network features news, commentary, and analysis from the black left.
Many - including us - have tried to educate on subjects such as the environment or economy with serious papers. The Boiling Frog Party tries to communicate with humor. It is certainly worth a try.
Carbon Washington supports a carbon tax in the state of Washington. This has worked well in British Columbia and other places as well as being recommended as the most effective least intrusive method to reduce carbon dioxide.
American citizens — and even shareholders — don't know which companies are influencing elections, how much they spend, or what the consequences are to this country. The lack of transparency — and the opportunities for bias, preferential treatment, and backroom deals — runs counter to the very concept of our democracy. The Center for Political Accountability seeks corporate political disclosure and accountability.
"Climate Accountability/Drilled News" reports on climate accountability and investigates the obstacles to action on climate change.
Climate Analytics was formed in 2008 to bring cutting edge science and policy analysis to bear on one of the most pressing global problems of our time: human-induced climate change. As the urgency of this problem has grown, so have we. Our team of about 100 counts 32 different nationalities working at our offices in Togo, USA, Australia, Trinidad and Tobago, Nepal and Germany, as well in a diverse set of countries including the Bahamas, Bhutan, Burkina Faso, Samoa and the UK.
  Climate Scorecard   After analyzing the emission reduction pledges that all countries signing the Paris Agreement were asked to make and concluding they were too low the Climate Scorecard began its current program of climate change reporting and advocacy.
Accelerating the transition to clean energy to our clean energy future
Our mission is to catalyze a global solution to the climate crisis by making urgent action a necessity. Our signature activist program, the Climate Reality Leadership Corps, has trained over 42,000 change makers worldwide since 2006. The result is a global network of activists leading the fight for climate solutions through our 10 branch offices – Australia, Brazil, Canada, Europe, India, Indonesia, Japan, Mexico, the Philippines, and South Africa with a partnership in China – as well as 140 chapters across the United States.
Climate State gives up to date news and documentation about climate change.
Climate Strike's mission is organizing young people to build a sustainable world.
is very active in fighting pollution in Oregon and Washington to keep the Columbia River clean. It is an excellent source of information for opposing polluting projects.
Corporate Reform Coalition  helps fight corporate overreach by tackling the overwhelming influence of corporate America on our elections in the post-Citizens United world through shareholder protection.
(Citizens for Responsibility and Ethics in Washington) 
At CREW, we use aggressive legal actions, in-depth investigations, and innovative policy and reform work to achieve the vision of an ethical, accountable, and open government.
Declaration for American Democracy
Together we must build a democracy where everyone participates, every vote is counted, voting rights are fully enforced, and everyone's voice is heard.
The Delaware Riverkeeper Network  is a nonprofit 501(c)(3) membership organization. We work throughout the four states that comprise the Watershed --  including Pennsylvania, New Jersey, Delaware and New York -- and at the federal level on the issues, actions, regulations, legislation, policies, programs and decisions that impact the health of our Delaware River Watershed waterways and our ability to protect and restore them for the benefit of all.  
Earthjustice is the premier nonprofit public interest environmental law organization. We wield the power of law and the strength of partnership to protect people's health, to preserve magnificent places and wildlife, to advance clean energy, and to combat climate change.
 The Economic Opportunity Institute's  mission is to build an economy that works for everyone by advancing public policies that promote educational opportunity, good jobs, healthy families and workplaces, and a dignified retirement for all. It is focused on Washington state.
Launched in October 2015 Evonomics has emerged as a powerful voice for the sea change that is sweeping through economics. Evonomics' content questions traditional economic theory and attracts hundreds of thousands of readers a month, and even more people on the  web. 
Because of climate change we face floods, wildfires, extreme weather, crop failure, mass displacement and the breakdown of society. The time for denial is over. It is time to act.
Conventional approaches of voting, lobbying, petitions and protest have failed because powerful political and economic interests prevent change. Our strategy is therefore one of non-violent, disruptive civil disobedience – a rebellion.
FAIR is a national progressive media watchdog group, challenging corporate media bias, spin and misinformation. We work to invigorate the First Amendment by advocating for greater diversity in the press and by scrutinizing media practices that marginalize public interest, minority and dissenting viewpoints. We expose neglected news stories and defend working journalists when they are muzzled. As a progressive group, we believe that structural reform is ultimately needed to break up the dominant media conglomerates, establish independent public broadcasting and promote strong non-profit sources of information.
Climate change, long considered an urgent but future threat, is now with us, and already impacting the lives of millions of people around the world. It's being driven in large part by the continued exploration and burning of coal, oil and gas. To stop a further climate breakdown we urgently need to bring the fossil fuel era to an end. One way to achieve this is to stop large commercial banks from financing the fossil fuel industry. Only massive public pressure will make banks end their support for this climate-wrecking industry. That is why we started this campaign.
Fossil Free Media is a nonprofit media lab that supports the movement to end fossil fuels and address the climate emergency.
The Fossil Fuel Non-Proliferation Treaty Initiative is a global effort to foster international cooperation to accelerate a transition to clean energy for everyone, end the expansion of coal, oil and gas, and equitably phase out existing production in keeping with what science shows is needed to address the climate crisis.
Fridays for Future is a global climate strike movement that started when Greta Thunberg began a school strike for climate. She was soon joined by others and their call for action sparked an international awakening. The goal of the movement is to put moral pressure on policymakers, to make them listen to the scientists, and then to take forceful action to limit global warming.
This gives real relevant news about climate, energy, tech, and the future of civilization.
The Green Party of Washington State supports our ten key values of Diversity, Gender Equity, Social Justice, Grassroots Democracy, Non-Violence, Ecological Wisdom, Decentralization, Community Economics, Personal & Global Responsibility, and Future Focus
The Health and Environment Alliance (HEAL) is a leading European not-for-profit organization addressing how the environment affects health in the European Union (EU). We demonstrate how policy changes can help protect health and enhance people's quality of life.
The Independent Diplomat goals fit well with the NPA's Unified Platform stand on Peace First.
A Pulitzer Prize-winning, non-profit, non-partisan news organization dedicated to covering climate change, energy and the environment.
Leftist Third Party and Independent Candidates is a Facebook group  for those that have rightfully abandoned the Republican/Democratic duopoly.

the Mary Robinson Foundation for Climate Justice is a center for thought leadership, education and advocacy on the struggle to secure global justice for those people vulnerable to the impacts of climate change who are usually forgotten - the poor, the disempowered and the marginalized across the world.
Dr. Michael E. Mann runs a fine website and is Distinguished Professor of Atmospheric Science at Penn State, with joint appointments in the Department of Geosciences and the Earth and Environmental Systems Institute (EESI). He is also director of the Penn State Earth System Science Center (ESSC). Dr. Mann has fought for decades for both the environment and science. He has been steadfast and strong against death threats, lies, and frivolous lawsuits.
 On January 21, 2010, with its ruling in Citizens United v. Federal Election Commission, the Supreme Court ruled that corporations are persons, entitled by the U.S. Constitution to buy elections and run our government. Human beings are people; corporations are legal fictions. Move to Amend seeks to change this.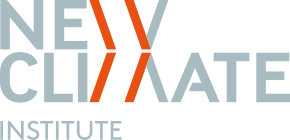 NewClimate Institute for Climate Policy and Global Sustainability generates ideas on climate change and drives their implementation. We raise ambition for action against climate change and support sustainable development through research, policy design and knowledge sharing.
Of all the conservation challenges on the planet, ocean conservation should top the list – it is about conserving the very source of life on Earth. But it is a challenge that is out of sight and out of mind - awareness of the issues and fundamental role of the ocean is so low, ocean conservation is one of the least supported areas of conservation. Each of the main issues; pollution, overfishing, ocean warming and acidification are major in their own right, but together they create arguably the greatest environmental challenge we have ever needed to overcome - that of ocean change.  For thousands of years, the ocean has been stable, providing our planet with food, most of the oxygen we breathe, a favorable climate and a reliable supply of fresh water. It is the main reason why mankind has been able to flourish. But the ocean is no longer stable. It is changing faster now than at any time in millions of years. We have pushed it to its limit and beyond, thinking it was too big to fail us. 93% of climate change heat is being absorbed by the ocean, and a third of CO2 emissions, rapidly changing ocean chemistry – the ocean is where the momentum of climate change is building up. Letting rapid ocean change continue is quite frankly not an option, not if we want humanity to continue to flourish.
Open Secrets follows money in politics. Now more than ever, with the proliferation of super PACs and 501(c)(4) groups pouring huge sums into campaigns, it's critical to have a reliable and handy source of information on money and politics. Open Secrets is the go-to site for this data — trustworthy, accessible and well-presented.  
Peaceful Uprising's  mission is to defend a livable future through empowering nonviolent action, while creating the healthy and just world we want to see.
The mission of People for Equitable Public Schools - PEPS: A quality public K-12 education for all on an equal basis. This is a Facebook project based in Minnesota.
Education is a right, not a privilege! Minnesota Teacher Tenure Law project: Replace the special teacher tenure law for cities of the first class with the general tenure law for the rest of the state.
Popular Resistance
Our mission is to aid in bringing movements for peace and economic, racial and environmental justice together into an independent, nonviolent and diverse movement that can end the power of concentrated wealth, shift power to the people and put human needs before corporate greed.
Power Past Coal is an ever-growing alliance of health, environmental, businesses, clean-energy, faith and community groups working to stop coal export off the West Coast. There are over 100 organizations that are part of the coalition.
In addition, over 55 cities, counties and ports, close to 600 health professionals, 220 faith leaders, 500 local businesses (many from smaller rail-line communities), and over 160 elected officials have either come out in opposition or have raised concerns about coal export.
Our Vision:
A transformed monetary and banking system that functions in the public interest, resulting in broadly shared prosperity.
Our Mission:
To inspire, enable, and support public bank initiatives, returning control of money and credit to states and communities.

Helping to get a different word out that is not corporate propaganda.
 Rootstrikers is a project of Demand Progress dedicated to reclaiming our government so it works for everyone and not just the wealthy and the well-connected.
 Sightline Institute's mission is to make the Northwest a global model of sustainability— strong communities, a green economy, and a healthy environment. They envision in the Pacific Northwest an economy and way of life that are environmentally sound, economically vibrant, and socially just.
Social Science Research Network - Professor Ciara Torres-Spelliscy of Stetson Law School has published many good articles on this webpage documenting the need for campaign disclosure and shareholder rights. It fits very well with our call in the Unified Platform for election reform.
This organization fights for the environment in communities in the Pacific Northwest.
The Sunrise Movement is building political power by voting in real leaders who will stand up for a Green New Deal.
Trust for America's Health promotes optimal health for every person and community and makes the prevention of illness and injury a national priority.
Truth Bomb Activists is a CLOSED Facebook group for many FORMER and current Bernie Sanders, Green Party and Independent voters and activists. We cherish and value TRUTH and justice. WE ARE A DEMEXIT Progressive group.
We believe you cannot have justice without truth, first. Our commitment to TRUTH forces us to seek and vet information posted.
Unicorn Riot is a volunteer-operated decentralized media collective made up of multimedia artists and journalists. Unicorn Riot's purpose is to amplify the voices of people who might otherwise go unheard and broadcast the stories that might otherwise go untold.
United Nations
The New Progressive Alliance  has been in special consultative status as an NGO (Non-Governmental Organization) with the U.N. Economic and Social Council since 2015.
For over 25 years, Urgewald has been fighting against environmental destruction and for the rights of people harmed by corporate profit interests.
Washington Environmental Council is a nonprofit, statewide advocacy organization that has been driving positive change to solve Washington's most critical environmental challenges since 1967. Our mission is to protect, restore, and sustain Washington's environment for all.
"We Don't Have Time" is developing the world's biggest social network for climate action.  Together we can solve the climate crisis. But we are running out of time. Sign up for our newsletter at WeDontHaveTime. Join the movement by reading our manifesto, following the blog and taking action — or simply just enjoy seeing our impact and reach here. But we are running out of time…
Whole Washington is an ambitious group of citizens and healthcare professionals, determined to bring universal healthcare coverage to Washington State through a ballot initiative. We believe healthcare is a human right.
WikiLeaks was founded by its publisher Julian Assange in 2006 and specializes in the analysis and publication of large datasets of censored or otherwise restricted official materials involving war, spying and corruption. It has won many awards and was nominated for the UN Mandela Prize (2015) and nominations in six consecutive years for the Nobel Peace Prize (2010-2015).
World Beyond War is a global nonviolent movement to end war and establish a just and sustainable peace.