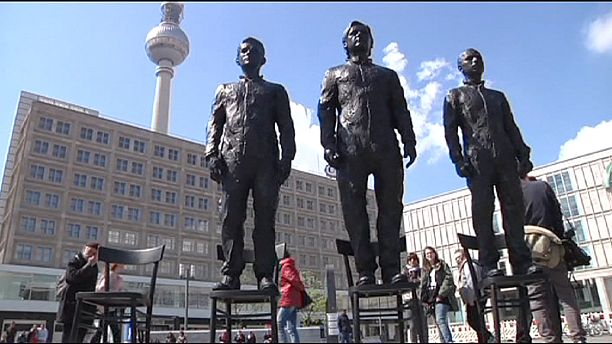 We need to evaluate who our real heroes are. We need to acknowledge those who reveal a crime are not worse criminals than those who commit a crime. (Germans apparently get this. See Chelsea Manning, Julian Assange and Edward Snowden statues unveiled in Berlin   Ironically, two of the three are imprisoned as of 2019 and the third is free to write only from the former Soviet Union. I understand the statues are gone now, but the heritage of the three individuals will live on in Wikileaks)
490-
491-
492-
493-
494-
495-
496-
497-
498-
499-
500-
Do you like this post?
---
Joyce Feilke
commented
2015-02-02 10:26:36 -0800 · Flag
Anytime someone in a dysfunctional system recognizes the dysfunction and attempts to point it out, they need to be prepared to be scapegoated and "punished". That is sad but true. As a former government whistleblower who pointed out abuse and prevailed in a case against the Dept of Defense in 1998, I became aware of the same dynamics of "kill the messenger" when I pointed out dysfunction in the Austin
ISD
last year. Truth is threatening to people who are protecting their illusion. People who have been indoctrinated into a dysfunctional or corrupt system, whether it is a department of the government, a corporation, a school system, or an abusive family system, will retaliate to whistleblowers due to a conditioned sense of loyalty or obedience to abusive authority. It is like the conditioned behavior of Stockholm Syndrome. Authoritarianism has always been recognized in military dynamics to work well for creating dissociation as a coping mechanism for "trained killers"; however, the same coping with depersonalized dissociation has now become pervasive in mainstream society as a result of traumatic stress in childhood. America is suffering
PTSD
and we need to recognize the split functioning of Dr Jekell Mr Hyde that is evident in our society. We need to expose the dark side and try to restore wholeness before it becomes more Orwellian that it already is.